Experiencing Love and Grace in South Africa
"Why do you do these things….these ridiculous things you do?" spits Aldonza at Don Quixote in the musical Man of La Mancha. He gently responds, "I hope to add some measure of grace to the world." In the story, Don Quixote seems quite ridiculous. Throughout the musical, characters mock the idealism of striving to right all wrongs, to fight the unbeatable foe, and to dream the impossible dream.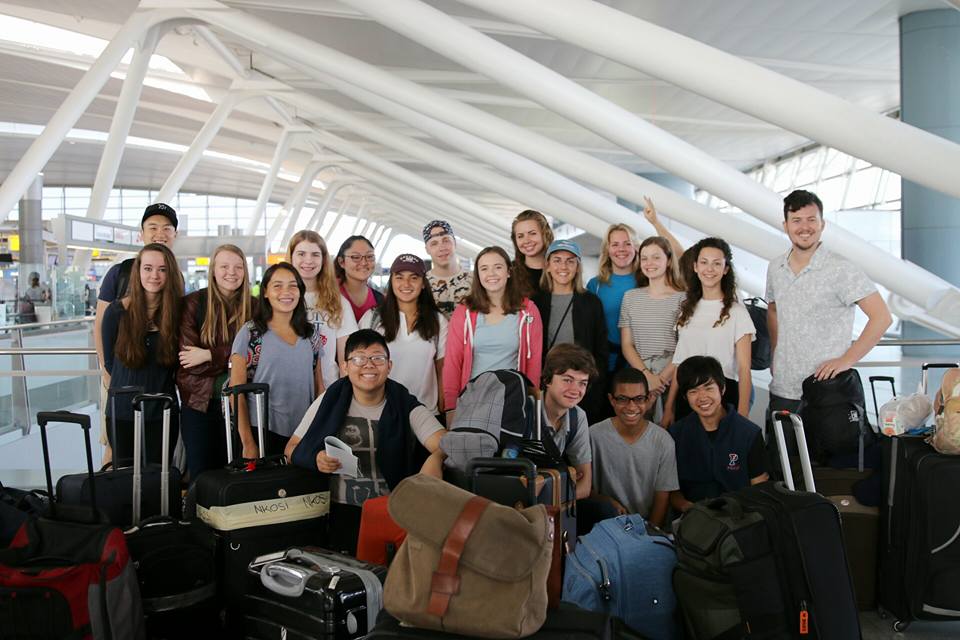 Traveling over 8,000 miles to South Africa on a church mission trip might be met with similar mocking. "Why give up so much time and use so much money to lead a vacation bible school for orphans and tell them about Jesus?" "Why do you do these things…these ridiculous things you do?"
For 11 days in July, our team from Redeemer's Youth Group of 16 high school students and 4 leaders served at LIV VILLAGE near Durban, South Africa. LIV provides holistic residential care to orphaned and vulnerable children to "Rescue a child, Restore a life, Raise a leader, and Release a Star." This holistic care includes: onsite education, a loving foster mother, a medical center, a culinary school, music equipment, sports facilities, a church, and a staff completely in love with these kids. We were told most of these kids would have never had a chance in life. And our team was deeply moved as we saw them cared for by an organization that embodies the love of our Heavenly Father.
While it was wonderful for us to come in and have the opportunity to give our love to these kids, we learned more about love from them. They took our hands, they climbed on top of us, they ran up to us and they lead us in singing and dancing about our "Good, Good, Father." Even though there is so much pain and sadness in their past, their joy inspired us. They made us laugh and cry. In a country that has an estimated 3.7 million orphans, many affected by AIDS/HIV, our young team saw the LIV staff and children as an embodiment of the gospel. They point to the gospel story of the one whose immeasurable grace brought him into the middle of our brokenness. The gospel is the song of the impossible and hopeful dream of a world set right, that became real when Jesus rose from darkness. Please pray that our team will carry with them the amazing grace, hope, and love they have experienced as they live out the immeasurable grace of the gospel with their friends all over NYC.
---
Thank you for subscribing to the Redeemer Report. If you would like to support the work of Redeemer in NYC, please use the button below to make a gift.
Articles in this Issue