Join Our Team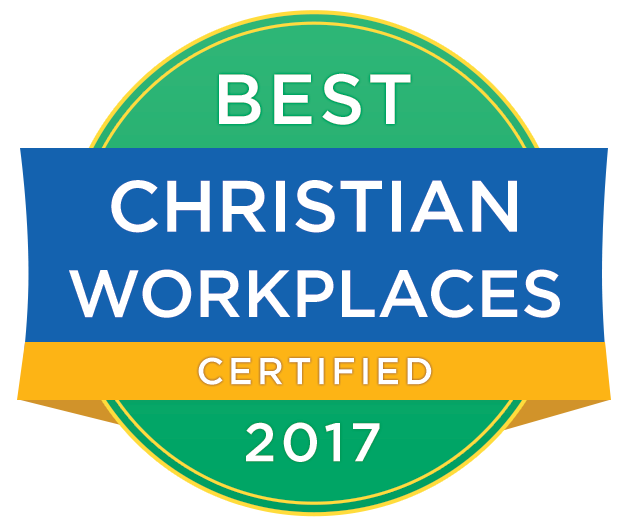 The Redeemer family of churches and ministries exists to bring gospel renewal to New York City and through it the world. We are praying that God would work through Redeemer and many other churches in the city to triple the number of Christians in center city New York by 2026. This is a bold vision we believe God has called us to in the years ahead.
This is a vision that will take all of us.
There has never been a better time to be part of this vision. If you enjoy working with people who are committed to loving and serving this city, if you love the energy and collaboration of a diverse community that is committed to bringing the hope, joy and peace of the gospel to New York City, please consider joining our team.

Employment Opportunities
---
General
East Side Building Project Manager (Full-time or Consulting)
The East Side Building Project Manager will lead the process of designing and constructing the new East Side Building at 150 E. 91st Street. Working with Redeemer's Owners Representative, Gardiner & Theobald, consultants and contractors, the Project Manager will lead Redeemer stakeholder groups of staff and church leadership through the process of design and development of the new East Side Building. This position will report to the Chief Financial Officer. Minimum of 5-10 years experience in NYC Real Estate development, construction management or architectural construction administration required. We expect this to be a 3 year project completing in 2023.
Please send resume to [email protected]
---
Downtown
Executive Pastor/Director (Full-time)
Job Description Please send a cover letter and resume to [email protected]
Sunday Children's Ministry Staff
The Downtown nursery is hiring staff for Sunday mornings. We are seeking candidates who possess love working with children, are comfortable interacting with parents and have experience doing both. Hours are from 8:30 a.m. to 11:30 a.m. Please send resume to [email protected] Please make it attention to Karen Dolan.
---
East Side
AV Technical consultant/director for Sunday Services (Part-time or Contractor role)
12 - 15 hours per week
The candidate must have Strong AV background in directing live shows, Knowledge of video cameras including setting exposure/white-balance and shot composition, live-streaming, switching live video on a production switcher, and operating ProPresenterAudio engineering. Responsible for work with the audio and the video team, call the start of service, train new video personnel, integrating mounted screens into worship, a plan for inservice projection of slides, and simultaneous running of slides to the live stream, and create the weekly service in Pro-presenter. AV design background preferred and must be highly detailed and customer-service oriented. Send resume to [email protected]

---
Lincoln Square
Managing Director/ Ministry Director–– Lincoln Square (Full-time)
Reporting to the Lead Redeemer Lincoln Square Pastor, the Ministry Director will take the lead role in the management of the Lincoln Square team. This role includes overseeing and directing all internal operations and interactions with other Redeemer churches and ministries, as well as interfacing with outside contractors and services who oversee HR, finance, accounting, etc. This person will work closely alongside the LSQ Pastor in order to effectively implement the LSQ Pastor's vision for the church, and will direct and oversee day-to-day operations, strategic planning initiatives and implementation including managing workflow, streamlining processes and troubleshooting. Job description. Please send Cover letter and Resume to [email protected]
Sunday Operations Crew (Part-time, working on Sunday)
Job description. Please send resume to [email protected]

Assistant Pastor (Full-time)
This position is open to ordained ministers in the Presbyterian Church of America. Assistant Pastor oversees the congregational growth and care of the Lincoln Square congregation, focusing primarily on developing and mentoring lay leaders and volunteers, connecting new and non-believers and providing pastoral encouragement, support, and resources for new lay ministry initiatives. The Lincoln Square congregation is three years old and therefore, this position will largely emphasize new growth, outreach and mobilizing laypeople, but also includes a component of pastoral care, community formation and leadership in worship. This position envisions a highly collaborative, dynamic, team-based approach to ministry within the Lincoln Square staff team, across congregations and between staff and volunteers. Job description. Please send resume to [email protected]


---
West Side
West Side Youth Associate (Part-time, 20 hours/week)
The West Side Youth Associate will assist the West Side Youth Director in developing Redeemer West Side's Youth Ministry by undertaking key administrative and ministerial responsibilities, including, but not limited to, providing gospel-centered teaching primarily to the middle school youth, leading small and large group sessions, and coordinating virtual and in-person events. West Side Youth is focused on sharing Christ's transforming message with students through intentional discipleship and community while supporting parents in maturing their children's faith. The goal is to equip students to experience a gospel-focused adulthood, prepared for their future joys and challenges. Job description. Please send resume to [email protected]

---
Redeemer City to City
Our mission is to help leaders build gospel movements in cities. Our vision is for a world-changing, city-renewing, gospel-centered global church.


Project Coordinator, Global Strategic Services (Full-time)

The Global Strategic Services Coordinator (GSS) serves and contributes to the development of CTC's global affiliates and networks, Hub cities, and globally sourced resources through the operationalization of CTC's support. He/she will support and develop various cross-functional projects for the GSS team helping the team run more efficiently and effectively in support of key outcomes. This role requires organizational strengths, communication skills, collaboration, and effective problem-solving skills. In addition, those with experience in overseeing team processes will likely thrive. Job Description
NYC Administrative Coordinator (Full-time)
The NYC Administrative Coordinator will provide administrative support to the Vice President of Programs and Operations and the Vice President Church Planting and Leadership Development. This position requires that you are highly organized, can juggle multiple tasks at once, not easily overwhelmed, and comfortable interfacing with all levels of the internal team, outside clients, and vendors in a fast-paced environment. Job Description



---
Hope for New York
Hope for New York is Redeemer's partner for mercy & justice outreach to NYC and a separate 501(c)3 non-profit.
Director of Mobilization (Full-time)
The Mobilization Team at HFNY is committed to mobilizing volunteers, donors and churches to give and serve generously towards our HFNY affiliates in order to further strengthen their work in our city. Our goal is to identify, cultivate and retain volunteer, donor and institutional relationships (churches, foundations, and corporations. We primarily do this work through individual and institutional relationships. We define success and identify metrics to evaluate internally and communicate externally. Job Description
Manager of Volunteer Programs (Full-time)
The Manager of Volunteer Programs is a new role on HFNY's Program Team. The role engages with HFNY's 60+ affiliate network to support the affiliates in their design and development of robust, meaningful, well-structured volunteer programs. The Manager of Volunteer Programs will also work closely with the rest of the Program Team to strengthen the work of our affiliates through capacity building, direct grants, and volunteer support. Job Description

Director of Advancement (Full-time)
The Director of Advancement spearheads all generosity activities, develops and leads major gifts strategy, develops and strengthens relationships with institutional partners, and provides leadership to the staff and board. Job Description

---
Center for Faith & Work
We are currently not hiring. Please check back soon.
---
Redeemer Counseling Services
Counselor
Redeemer Counseling Services (RCS) seeks an experienced therapist highly motivated to learn Redeemer Counseling's unique framework for integration of theology in psychotherapy and apply the framework in practice. RCS offers over 450 individual, couples and family therapy sessions each week. Our vision is to transform people from all walks of life through professional, gospel-centered counseling, and to equip others to counsel through the redemptive power of the gospel.

The primary responsibility of this position is to provide counseling sessions for individuals, couples and families, with a special interest in working with couples. The qualified candidate must have a strong interest in integration of theology in psychotherapy, hold a NYS license as a counseling professional, and be an active member of a church. Job Description.
---