This Sunday, July 2
---
Last Sunday
SERMON TITLE: The Revelation of God
Sermon Passage: Psalm 19
The heavens declare the glory of God; the skies proclaim the work of his hands. Day after day they pour forth…
Welcome
---
Dear friend,
Thank you for your interest in learning more about Redeemer's West Side congregation.
As I reflect on what God is doing in this season, I am humbled, excited and grateful for all that has happened in and around Redeemer, through the W83 Ministry Center and our three neighborhood-based congregations — West Side, East Side and Downtown. Our prayer is that through these congregations we will increasingly become better neighbors and stronger communities, rooted in the timeless and powerful gospel of Jesus Christ.
As we invite people into our lives and community on the West Side, we hope to serve, care for and love people as Jesus teaches us. I hope Redeemer will continually be a church where people become equipped and sent out to love the city in which God has placed them.
In him,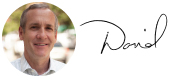 David Bisgrove
Senior Pastor, Redeemer Presbyterian Church West Side
---
MAP

ADDRESS

W83 Ministry Center: 150 W. 83rd St. (between Columbus and Amsterdam)
Front desk: 646-430-5862
---
---
Weekly coffee hour
After each of our four services, we have coffee and refreshments available in our 5th Floor fellowship hall where you'll also find our book table, sermon table, info table as well as staff and volunteers who can help you get connected and learn more about our congregation. Please join us!
Parking
There is on-street parking as available. There are also two parking garages across the street at 147 W. 83rd St and 17 W. 83rd St. Special rates of $15 for three hours on Sundays. Learn more. Park as usual and then pick up a parking validation sticker at our security desk on the 1st Floor to present to parking attendant when you leave.
Coming with a large group?
If you'll be visiting our congregation with a group of 10 or more people, please contact [email protected] a week in advance of your visit so that we can work to best accommodate you at W83. This helps us greatly to make sure we have room for everyone coming that Sunday. Thank you!
Renting W83
We regularly rent W83 to groups looking to host events and recurring programs. Please visit 150w83.com to learn more about the building and rentals, and contact Eva at [email protected] with any inquiries.
For general inquiries
Contact us at [email protected] or 212-808-4460.