This Sunday, June 4
---
Last Sunday
SERMON TITLE: Holiness
Sermon Passage: John 17:17-19
Sanctify them by the truth; your word is truth. As you sent me into the world, I have sent them into the world. For them I sanctify myself, that they too may be truly sanctified.
Welcome
---
Dear friend,

Thank you for your interest in Redeemer's East Side congregation.

We hope that our website gives you a glimpse into the life of our community and a sense for our mission to be a church that exists not for ourselves, but for others. Here are a few things that I hope stand out to you.

First, I hope you sense our joyful belief that the gospel of Jesus Christ is good news for every person in the world and that this belief singularly shapes everything we do.

Second, I hope you see here a church that works toward the good of our neighbors and the flourishing of the entire city—from our worship to our Community Groups to our Neighborhood Gatherings and social justice ministries and even in our emphasis on integrating our faith into our daily work.

But mostly, I hope you see a rich, even if imperfect, community of ordinary New Yorkers whose lives have been radically changed by a love that is far greater than we thought was possible—the love of God in Jesus Christ. Welcome!

Warmly,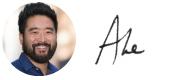 Rev. Abraham Cho
Lead Pastor, Redeemer Presbyterian Church East Side
Like Redeemer East Side on Facebook, and follow us on Twitter and Instagram
Receive our weekly Email Update
Find a Community Group
Find out more about Children's Ministry
Get involved in East Side Neighborhoods
Serve on Sundays
Meet Our Staff
---
MAP

ADDRESS

Hunter College Auditorium: 695 Park Ave. (enter on 69th Street)
---
---
Weekly coffee hour
After each of our two services, we have coffee and snacks available on the 3rd floor of the Hunter West Building (across 68th Street). Please join us!
Visitors
We'd love to get to know you and answer your questions! There is a welcome center in the lobby of Hunter Auditorium and one on the 3rd floor of the Hunter West Building. Please stop by for more information.