Caregiver Resources

---
February Edition
Intimacy Check-up
---
On Valentine's Day, people often go to great lengths to shower their loved one with gifts. A CNN article reported that each Valentine's Day, Americans buy about 224 million roses, and spend 2 billion dollars on candy and 4.4 billion dollars in diamonds, gold and silver. For married couples, regardless of their spending habits on this day, this romantic holiday serves as a special marker of time to stop and reflect on how their marital love has been the last year, both what has been good and what has been tough.
Pastoral and professional counselors know that when Valentine's Day rolls around, it offers an opportunity to ask married couples about the health of their marriage. As caregivers, we know the importance of assessing the state of a marriage on a regular basis because it never stays the same. Marriage is a dynamic relationship that is either growing or atrophying. In some cases, one or both spouses are unaware that they have drifted apart, seldom experiencing connection on one or more aspects of their relationship. For this reason, a simple marriage assessment can provide the awareness needed for couples to continue to cultivate healthier marriages.
In celebration of this day dedicated to love, Redeemer Counseling would like to offer this "Intimacy Check-up" assessment that we use with clients. It is a basic tool that provides talking points and topics for prayer.
Marriage proposals are also a popular event on Valentine's Day. As couples enter the season of wedding planning and marriage preparation, check out our interview this month with Michelle Park on premarital counseling.
Finally, Valentine's Day can be a very difficult one for singles who might feel excluded, skeptical about love and relationships or that might be struggling with intense loneliness. As a Valentine's gift, those who have subscribed to our newsletter can also download a free talk by Tim Keller on, "Sex and the End of Loneliness."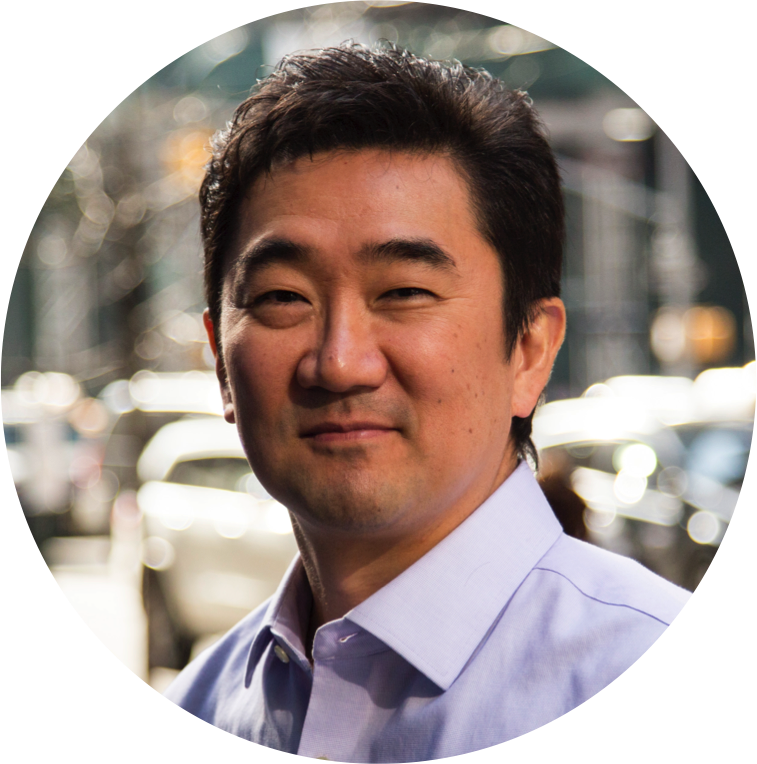 Peter Cha, LMFT
Clinical Director
Toolkit Assessment
---
COUNSELOR INTERVIEW: Michelle Park
Interviewed by O. Wen
---
Michelle Park, LMFT

Michelle has counseled premarital couples for over eight years. She offers premarital counseling at Redeemer Counseling, and also teaches premarital and marital enrichment courses at Nyack's Alliance Graduate School of Counseling. She enjoys counseling couples as a lay pastor at her church.
Premarital Counseling
RCS: What do you enjoy most about premarital counseling?

MICHELLE: I love preparing couples for marriage! I enjoy helping lay down a good foundation for a successful marriage. Of course, there is so much they will learn later, things they can't foresee. I know I can't cover it all, but the value is when they do run into tough issues and decisions later, they hopefully have some tools and perspectives to turn to. For sure, so much energy is poured into that one day, the upcoming wedding day. But I enjoy helping them pause and focus on the relationship, to be committed to investing in the relationship, an investment that will far outlast that one day. Most of all, I enjoy just getting them talking! Talking about things like expectations and myths about marriage.
RCS: What are some of the myths and expectations that you often help couples face?
MICHELLE: The myth that if we have conflict it means that we are in trouble. Seeing conflict as a negative thing, instead of as an opportunity for growth. Also, the expectation that says: if you really knew me, you would just know what I need. I don't need to tell you! Things like that. I say to them, yes, you may have been together for a while, but you still need to learn to articulate things. You're not mind-readers.
RCS: I've often heard a version of that which says: "If I have to tell them, it won't mean as much." Have you heard that before and what do you say to that?
MICHELLE: Definitely! I would then say: marriage is always about discovery, which includes discovering what we need and what we want. This is normal. We help our partners learn to love us better. That it's not as meaningful is a myth that we need to break! If anything, the other person may not know how much something means to you. The fear is, well, they're just doing it because I told them to. Yet I'd say, if they're doing it, it means they're responding and they have heard you.
RCS: So you're showing them the meaningfulness of their responding in love, and you're helping address all sorts of myths and expectations. What are some other main goals?
MICHELLE: One of the top ones is understanding each other's family of origin. How did growing up in the kind of family that you did shape you? How did their families handle conflict, anger, finances, and so forth. Were there unspoken rules and roles that the family lived by? Most importantly, how is it impacting their relationship now? You see, a big goal is helping them take responsibility for their own stuff -- to be responsible "to" love the other, but to be responsible "for" your own thoughts, feelings and actions.
RCS: You're really helping them slow down a bit and to be okay looking at some uncomfortable things. Some counselors may feel bad bringing up the messy stuff, since the couple is so happy. Or the couple may want to just rush through it.
MICHELLE: For sure, and yet that's what I often tell newer premarital counselors: don't be afraid to take your time and to encourage a longer process, if needed. When I use the Prepare-Enrich, I often encourage a full 15-session process. If the couple is open to it, go for it. And don't fear or feel bad for bringing up messy stuff. Better now than after marriage and chances are, the couple already has an awareness of the messy stuff but might not know how to approach it. Our part as counselors is to help them navigate, with and through, the messy and uncomfortable.
I have also told newer counselors this: what is often missed is the acknowledgement that there is a grieving process going on here. Certainly, it's full of celebration. But when couples come and they say, why am I having these feelings, why am I so teary, frustrated or stressed? We just sit for a moment and affirm: as great as this whole process is, it's a very big decision and transition. You are leaving your role as a single person, and even if you were dating and engaged for awhile, it's a huge change in mindset. You are now shifting into a new role of becoming husband and wife. It's a tension that is important to acknowledge.
RCS: How then do you help them grieve in a healthy way during this transition?
MICHELLE: By normalizing it. Helping them realize as they are packing, moving and settling in, there is indeed the closing of a chapter, as a new one begins.
RCS: How have you been able to bring in the gospel into this premarital process? Anything that stands out?
MICHELLE: Definitely. I love what Tim and Kathy Keller said in their Cultivating a Healthy Marriage conference (available in Gospel In Life). This was even before the book. They said: marriage is a "gospel reenactment". That is its ultimate purpose, to reenact the love of Christ. It made so much sense. I bring that up all the time and help couples see how beautiful and precious that is. Then we explore what that would look like for them now. We all have our competing desires within us, where we say, I want things my way! So in addition to talking through what it means to "leave and cleave" and the process of joining together, we explore what it means to love sacrificially, how gospel love could be exhibited in their marriage.
RCS: Such a wonderful truth. Yet such a difficult thing to grasp in practical reality, and how it applies to us in the day by day.
MICHELLE: Yes it is, this dying to self thing! In marriage, we come to realize how selfish we are, and in the face of that, how we can be changed in the process. One of the things I often say in my marriage workshops, and I can't recall who said it exactly: "You don't marry one person; you marry three: the person you think they are, the person they are, and the person they are going to become as a result of being married to you."
RCS: What about this statement do you find most helpful?
MICHELLE: It captures the essence of what we've talked about. Who I think the person is: the myths and expectations, seeing them through the rose-colored glasses or maybe even through my own stuff that I bring from growing up. Then coming to a place where I accept and learn to see who that person is, everything about them that I can say, this is the person I married. Yet then there is this third part where I say, I have this responsibility to really steward this gift of marriage and how it's not just about me anymore. It really is about how I will continue to nurture this marriage, to encourage and empower and to live in that sacrificial love, and how that really does have an impact in how it will shape the other person.
RCS: Lastly, what is your short list of top books and resources that you recommend for premarital counselors?
MICHELLE: The two main assessments I recommend are Prepare-Enrich, of course, and also Les and Leslie Parrott's Saving Your Marriage Before It Starts (both the book and their new online assessment). Then, some of my top books: Keller, The Meaning of Marriage; Stanley, A Lasting Promise; Mason, The Mystery of Marriage, and Gottman, Seven Principles for Making Marriage Work.
---
January Edition
Tools for Equipping Caregivers
---
Since opening its doors in 1990, Redeemer Counseling Services (RCS) has had the unique privilege of participating in both Redeemer's growth as a church and in the dynamic expansion of the gospel movement in NYC.
As an extension of Redeemer's pastoral care, RCS has grown manifold in order to meet the counseling needs of both our congregation and those of network churches. Forty-three counselors now offer care to over 1500 clients a year, and more than 25 churches in the city regularly refer their congregants to us. Over 15% of our clients indicate that they do not belong to a church.
RCS has been challenged not only to grow in scale but also to refine a brand of counseling that reflects Redeemer's core values. First, this means that we approach counseling from a solid, gospel-centered theological foundation. Our team is unified in our understanding of human nature, the underlying reason behind our problems, and what will ultimately bring about healing and change. Second, we seek to contextualize the gospel to those we counsel. Contextualization involves meeting every person where they're at, providing a safe space for people to bring their deepest struggles and honest questions, no matter where they are in their faith journey and in the healing process.
Over the years, counselors and ministry leaders have sought to learn our model of gospel-centered counseling. Alongside Redeemer's gospel movement to New York City and the world, as highlighted in its recent RISE campaign, we believe that RCS will experience an even greater demand to provide direct counseling care and, in accord with our mission statement, "...equip others to counsel through the redemptive power of the gospel." As Redeemer envisions growing gospel-centered churches to 15% by 2026, we hope to offer guidance and share our resources with other caregivers to participate in the health and flourishing of the city.
For this purpose, RCS is launching a monthly newsletter that will focus on offering key tools for counselors, both pastoral and professional. Following is a download of our first toolkit article, and below is an interview with Lois Kehlenbrink about the counselor's longevity.
Judy Cha, Ph.D., LMFT
Director of Counseling
Toolkit Article
---
COUNSELOR INTERVIEW: Lois Kehlenbrink
Interviewed by O. Wen
---
Lois Kehlenbrink, LMFT

Lois has been a licensed marriage and family therapist for more than 25 years. She is a clinical director at Redeemer Counseling and has been on staff since 1991.
The Counselor's Longevity

RCS: Since our newsletter is focused on supporting and equipping pastoral and professional counselors, for this first edition, we thought it would encourage our readers to discuss the topic of a counselor's sustainability and longevity. What has helped sustain your many years of counseling work?

LOIS: First of all, I think it's a calling. It's not just a job. But if God has called you then he will give you the grace for it. You know, you go through days when you're tired, maybe going through personal pain, but then you find, as it says, "as your days, so shall your strength be." (Deut. 33:25). God doesn't give us grace for hypothetical things that might happen, he only gives us grace for the real things in the present. So just knowing that when I stand before the impossible, I know his grace will be there.

RCS: So it begins with a reminder of your calling, and the reality that God sustains those he calls?

LOIS: I remember asking my brother-in-law (Paul Tripp), he's always talking about how there's grace, grace, grace… I asked him, what do you really mean? For grace can sound so vague, how do I put my hands around that? He said, well, grace is Christ. Grace is a Person. So it really is true that I don't have to conjecture up some kind of experience, I just have to tap into the living Christ who is living within me. Everything that is his is mine.
It's why our personal devotions are so important. How many times, like even yesterday morning, something I read in Scripture, in my devotional time, was exactly what my clients needed! So there's this tremendous link between my devotional life and the power I feel in counseling sessions. You see, you can't give away assurance unless you have it. You can't help someone become passionate about Christ unless you're passionate yourself about him.

RCS: The grace that you're experiencing for everything in your life then overflows into your work with people.

LOIS: I think being a counselor in that way is unique because the older you get, the more experiences you have, which can then allow you to empathize even more with people. People talk about abandonment, about not knowing how to pay your bills, about challenges in parenting, to some degree after all these years, I've tasted it. I remember during a very difficult time in my life, a time of great upheaval and loss, I was trying to trust the Lord, hanging onto him for every breath. I was counseling someone in crisis who said to me, you have a great job and family, what do you have to trust God for? Now, I couldn't tell her the details, but I said simply, I have gone through things and I know that God can carry you through this. You see, there is an assurance, a conviction in my voice, even when I can't explain it to them. So every moment of suffering as a counselor just enables you to have more empathy and to be a better counselor.

RCS: In addition to all this, what are some of the most common words you give to counselors who are starting out, especially in regards longevity?

LOIS: I often get this question, how do you carry all these stories home with you. Well, I don't. I mean, if someone is suicidal, of course, you're going to have that on your mind. But at the end of every session, when I pray with them -- unless of course they say they don't want prayer -- I pray with them and turn everything over to God. It's not like I'm piling up session after session on my shoulders. No, I'm turning it over. So you don't carry it all home with you.

RCS: You are diligent to practice self care and healthy boundaries, emotionally and physically.

LOIS: Yes, for a season I was using my vacation time to do missions work in Cuba. I encountered health issues and got scared. That's when I realized, I can't spend my vacation doing ministry. It taught me to take a break. To have fun. I joined a gym, tried to go to bed at a decent time. Self care is very, very important. You have to eat healthy, exercise, and you need your vacations. Otherwise, you will burn out. That time was a wake up call for me, to take it easier.

RCS: In other words, we're never going to graduate from the basics! Any thoughts on the role of community in self care?

LOIS: For sure, you don't have to have a huge community, but you do need 2 or 3 people that you can just be yourself with, that are ministering to you. I need to be at church on Sunday, I need to hear the message, I need to worship. And I need a few people that I'm not counseling, who I can just share and they accept me as I am.

RCS: Like how so many leadership experts say, you must have a 'life team', a select group that does not include your spouse, who you can turn to for mutual support, and who are not under your care.

LOIS: Because there's never an end to ministry. I remember a college professor stating simply: a need is not a calling! There's always needy people around us, but we are not always called to jump in and meet that need. There are other people I can entrust them to. You have to remember you're not the Messiah! You can entrust them to God to take care of them.
I will tell you what I found helpful: When I find myself worrying about somebody, the temptation is to rush in and fix it, whether it was my kids overseas, or a counselee, etc. So what I am learning to do is, I pray for the specific person, and then go down the list of God's attributes that are real for that person, attributes that relate to what I am worried about for them. So if I can't be there to help, I can spend all day worried and anxious, or I can start praying: Lord, I'm not omnipresent, but you are. You're with that person, so thank you. You love that person more than I do. You can intervene in ways that I can't. You see that person's whole story from beginning to end, I don't. You're omnipotent. I go through all the attributes of God, and I say: If that is true, then thank you, thank you, thank you!