Dear friend,
Thank you for your interest in Redeemer's Downtown congregation!
At its heart, a church is a community that worships and serves God together. Together we are building a community in which people can explore the big questions of life and Christianity's answers, work together for a thriving city, and serve those in need in the neighborhoods in which we live.
As part of a family of churches in the city, we are thrilled to be a worshipping congregation for the many of us who already live throughout the downtown area. It's our hope that we will be a place for downtown people to experience the hospitality, peace and transforming presence of Jesus Christ.
Thanks again for your interest and may God bless you richly.
In Christ,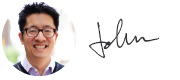 Rev. John C. Lin
Lead Pastor, Redeemer Presbyterian Church Downtown
---
Map

Address

Last Sunday

The Salvation Army
120 W. 14th St.
(between 6th and 7th Aves.)
Program
Connect
---
---
Weekly coffee hour
After each of our two services, we have coffee available in the Mumford Fellowship Hall. Join us!
Visitors
We'd love to get to know you and answer your questions! A welcome center is located in the Mumford Fellowship Hall after each service. Please stop by for more information as you enjoy some coffee
---
.