Questioning Christianity
Session Five:
Why Christianity Makes Sense: God
Questioning Christianity is a six part series, for seekers, skeptics and those exploring Christianity led by Tim Keller. This series provides a safe and open space to explore the toughest claims of the Christian faith with friends who don't identify with the Christian faith and are open to learning more. Last spring, Questioning Christianity was well received by those in attendance, and we're excited to create this enriching learning community again for our friends.

Each subject that Tim covers will build on previous weeks' sessions around the larger question, "Does Christianity make sense emotionally, culturally and intellectually?" Each session will be followed by Q&A and a reception where you can continue the dialogue.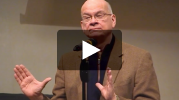 Session Four:
The Argument from Hope
April 2, 2015
---
Session Three:
An Identity that Won't Crush Us
March 26
---
Session Two:
A Meaning that Suffering Cannot Remove
February 5
---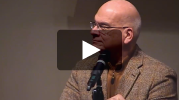 Session One:
Questioning Secularity
January 15
---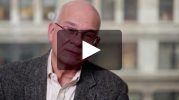 What is the format of Questioning Christianity and what are some of the topics that will be covered?
---
Dates
Thursdays at 7 p.m.
January 15th, 2015
February 5th, 2015
March 26th, 2015
April 2nd, 2015
May 7th, 2015
May 28th, 2015

---
Location
W83 Ministry Center
150 West 83rd St., NY (between Amsterdam and Columbus)
---
Registration Requirements
Registration is primarily for those who are seekers, skeptics and those who do not identify as Christian. For those who are Christians, registration is made available if you are attending with a friend who does not identify as a Christian.

Registration is once for all six sessions but we understand if you have to miss a session or two. A webcast will be made available if you cannot attend a session in person or need to catch up on talks you missed.

Please only register friends who have confirmed they can attend and agreed to attend with you.

Upon registering, a confirmation email will be sent automatically to you and your friend for all six sessions.

If you have any questions about Questioning Christianity or need to register more than one friend, please email Mai.Hariu@redeemer.com.

Listen to the audio from 2014.
---
QC Groups
In addition to the Questioning Christianity sessions, you can also join a small discussion group to further connect with others who are exploring the Christian faith.

QC Groups will be peer-led discussion groups hosted in people's apartments in various neighborhoods around Manhattan and will meet on Thursdays between sessions.

Groups will discuss the topics covered by Tim, but will also get to dig deeper into related topics like: the problem of evil, science and faith, and the exclusivity of Christianity, the history of the church and Christians, and the credibility of the Bible.

More information on availability, locations and times will be made available at the QC Sessions or by contacting qc@redeemer.com.